【e世代.家長童行】系列活動(八)09/07/2016  'Conference for Parent Education on e-Learning' series (8)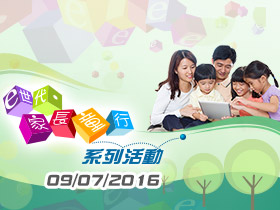 踏入數碼化的年代,電子教學已是學界大趨勢。為助家長了解電子學習和網絡安全,並健康地使用數碼產品,香港教育城(教城)、教育局及資訊科技教育領袖協會攜手合辦【e世代.家長童行】系列活動,第八場活動已於7月9日假天主教石鐘山紀念小學舉行,並已完滿結束。
如欲重溫講座片段,請先以教城戶口登入。
講座重溫
一.電子學習:一個也不能少的啟示
講者:黃巴士雜誌總編輯許芷茵女士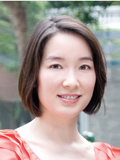 著名兒童電子雜誌《黃巴士EMAG》及親子月報《黃巴士Light》總編輯許芷茵Helena,為資深童話作家、兒童教育工作者、《信報》及《FAM樂活.家》月刊的專欄作家,其著作《Anti-Tiger Mom反虎媽的超級教養術》深受家長歡迎,而童話故事包括《箭豬交朋友》、《龍.不過是傳說的一種》及《我要做萬獸之王》則為兒童恩物。除了出版工作之外,Helena更遍遊本港多家小學、中學及專上學院主持講座,身為媽媽的她,並主持「反虎媽俱樂部」臉書 www.facebook.com/antitigermom,深信「愛的教育」的永恆力量,推動教育不遺餘力。

二.APP世代家長挑戰
講者:香港家庭福利會註冊社工洪婉瑩小姐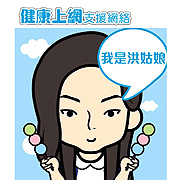 網絡教育及輔導服務社工,提供《健康上網支援網絡》熱線及網上輔導服務,舉辦家長教育講座、老師培訓、學生活動工作坊及地區活動。
三.智NET護脊小貼士
講者:物理治療師陳慧雯女士
工作坊簡介
工作坊分兩節,每節有六個主題,由前線老師即場示範不同學科的電子教學課堂,請於每節選擇其中一個主題參加。
有效運用應用程式促進中國語文科的學與教
「我是未來領袖」創意資訊科技教育計劃
電子教室的分享 - Moodle
數學科電子書的多元活動
英文科電子學習應用
運用互動軟件促進學生的學習效能
如有任何查詢,歡迎致電2624 1000或電郵 info@hkedcity.net 與教城聯絡。
(English Version)
In this digital world, more schools are applying technology in learning and teaching. To strengthen parents' understanding on eLearning and online safety, as well as using digital devices in a healthy way, Hong Kong Education City (HKEdCity), the Education Bureau and the Association of I.T. Leaders in Education jointly organise a series of 'Conference for Parent Education on e-Learning'. The 8th conference of the series was held on 9th July at Shak Chung Shan Memorial Catholic Primary School with seminars, hands-on workshops and exhibition.
Seminars
1. No child left behind in the age of e-Learning
Speaker: Ms Helena Chi Yan HUI, Editor-in-Chief of Yellow Bus EMAG
Helena Hui is an experienced children story writer, an active participant in the field of child education, a columnist of Hong Kong Economic Journal and FAM Magazine, as well as a mother. Her published works include the well-received Anti-Tiger Mom Super Parenting, and a collection of story books tailored for children, such as Porcupine Making Friends, Dragons – Only a Myth? and I Will Be King. Apart from publishing work, Helena has been invited to conduct educational seminars, workshops and talks in primary, secondary and tertiary schools in Hong Kong and mainland China, and often shares her view as a mother via her Facebook fan page Anti-Tiger Mom Club: www.facebook.com/antitigermom. Sparing no effort in child education, Helena loves to spend time with kids and holds a strong belief in the eternal power of love education.
2. APP Generation Parenting Challenges
Speaker: Miss Jane HUNG Yuen Ying, Social Worker of Hong Kong Family Welfare Society
Provides Healthy Use of the Internet Hotline and Online Counseling Services; Conducts Parent Seminars, Teacher Training and Student Programs.
3. Tips for Spine Protection
Speaker: Ms. Vivian CHAN Wai Man, Physiotherapist
Workshops
2 sessions with 6 topics each on different subjects. You may select one topic from each session to experience the eLessons
Effective Use of elearning Tools to Facilitate Learning and Teaching in Chinese

Representatives from Confucian Ho Kwok Pui Chun College

Sharing of LMS: Moodle

Representatives from Nam Wah Catholic Seconday School

Multi-intelligence Activities in Mathematics eBooks

Representatives from Shak Chung Shan Memorial Catholic Primary School

21st Century Skills Learning.Innovative IT in Education Project

Representatives from Shak Chung Shan Memorial Catholic Primary School

Effective Use of elearning Tools in English Lessons

Representatives from Shatin Tsung Tsin School

Application of Interactive Apps to Foster Learning Effectiveness in Mathematics

Representatives from S.K.H. Tsing Yi Chu Yan Primary School
Should you have any enquiries, please contact HKEdCity at 2624 1000 or email us at info@hkedcity.net.